KENKOMAN Company
KAMIYAMA YUMA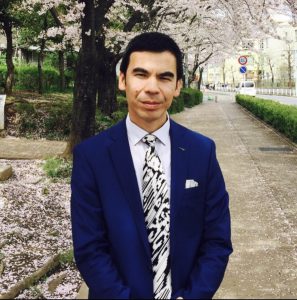 Welcome to KENKOMAN Company!
I would like address my message to our foreign patients wishing to get medical examination and treatment in Japan. Going to another country is an adventure. But in case of your trip to overseas for medical reason you can be lost in completely new environment with completely different language setting. It is also very difficult to learn about new country in detail. KENKOMAN Co., Ltd. can provide you all necessary information regarding your desired medical examination and treatment in this wonderland – Japan.
KENKOMAN Co., Ltd. specializes in international medical coordination services. We connect overseas patients, who wish to get medical treatment in Japan, with Japanese hospitals and clinics. KENKOMAN Co., Ltd. is one of the few "Guaranteeing Agencies for Medical Stay" in Japan, registered by the Ministry of Foreign Affairs and the Ministry of Economy, Trade and Industry of Japan under registration number No.B-056.
One of the strengths of our company is the provision of all medical coordination services related to medical consultation, diagnostics and treatment through our One Stop Service. It includes the following services: medical consultation before the trip to Japan, providing information about the cost of treatment and daily expenses in Japan, finding the most suitable hospital for our patients, based on diseases and diagnosis, providing all necessary documents for "Medical Visa", finding convenient airline tickets with reasonable prices, pick-up at the airport and driving to the hotel, providing medical translations, including documents translations, 365 days 24-hour free consultations on the phone, free wireless Wi-Fi, guiding to places to conduct religious rituals, and helping to find "HALAL FOOD" and many other services.
We strive to do our best to eliminate any obstacles during your stay making it safe, secure, and smooth, so that you could say "I made it right to visit Japan, and it was right decision to choose KENKOMAN Co. Ltd.!". Based on this idea, our company has provided a wide range of services to over one hundred guests from a number of regions, countries and cities such as China, the Uighur Autonomous Republic, Central Asian Republics, Turkey, Dubai and Iraq. Thanks to this approach and hard work of our employees, we earned the trust of our clients and Japanese authorities.
The service spirit of KENKOMAN Company to foreign patients
OUR MOTTO:
– Guiding our Clients to hospitals in Japan that able rendering fast, good quality and reasonably priced medical services –
For example, if our parents, brothers and sisters come to Japan with such a disease, how do we treat them or deal with such a problem? Of course, without any doubt we will do our best to find the best hospital with the fast and reasonable medical services. Our staff always treats patients with such a spirit, considering patient's satisfaction as our ultimate goal.
My favorite saying: "Do Your Best and Leave the Rest to Heavens (God)"